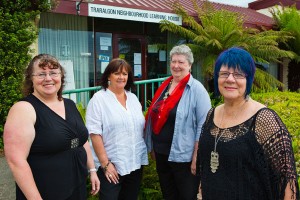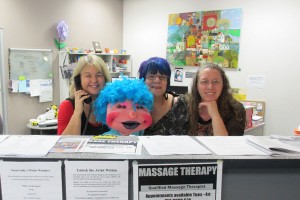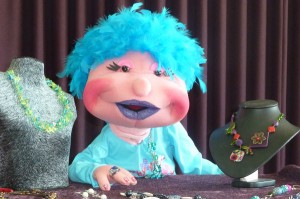 Our Vision
The Traralgon Neighbourhood Learning House will provide a caring and supportive atmosphere where people in our community are encouraged to participate and learn.
Our Mission
Acknowledge and respond to community needs through the planning and development of programs in vocational, life skills and recreation areas; encourage the sharing of skills, knowledge and resources; provide personal support and information.
We Value
Teamwork – Respect – Honesty – Participation – Confidentiality – Individuality – Equality – Creativity – Tolerance – Humour
Our Staff
Our Office is staffed by 3 gorgeous girls,
Liz Dorsett – Manager
Julie Callahan – Adult Education Officer
Lynda Van Rossum – Receptionist
And of course the totally gorgeous Isabella Blu our Mascot extraordinaire.
Drop in and say hi to the girls and make sure you log in to Isabella's blog to keep up to date with the House news.
Blog Link: http://tnlh2013.blogspot.com.au
Our Project Worker Joh Lyons is responsible for The VRI and Digital Shed
Our Committee
TNLH is run by a Committee of Management which oversees the Business and Financial Management of the House. The Committee is made up of volunteers so if you are looking for a chance to take on a leadership and governance role, you may be interested in joining our Committee of Management. The Committee meets on the 4th Tuesday of each month and we are always seeking people from the community with skills in management, finance, law, human resources, education, community development and a willingness to contribute back to the community.
Our Tutors
We have the most amazing talented tutors willing to share their knowledge and skills with the community. Many of our tutors started off as students and have tapped into hidden talents and skills to become teachers themselves. So many people have knowledge or skills that need to be shared, so if you feel you have something to offer give us a call to discuss opportunities to be a tutor at our House.
Our Volunteers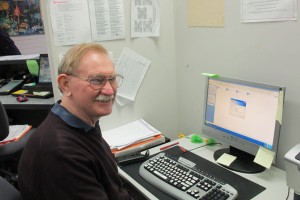 TNLH offers a terrific range of opportunities for volunteers to help out around the House. Benefits to you include training, work experience, building self confidence and new skills, meeting new people, exploring career opportunities, sharing talents, abilities and experiences whilst contributing to our community.
We especially need volunteers to help out with literacy/numeracy to assist people with intellectual disabilities.
If you are interested in finding out about being a volunteer please give us a call on 51 74 6199 to see what opportunities we have for you.